Who is Kiwi Accountant?
Kiwi Accountant is a division of Kiwi Financial Services Limited. We are Tax Agents, registered with the Inland Revenue Department of New Zealand. Kiwi Financial Services is a private limited liability company, registered with the New Zealand Companies Office under the Companies Act 1993.

Kiwi Accountant retains specialist accountancy and legal services to provide oversight across all aspects of our operations in New Zealand.

Kiwi Accountant employs chartered accountant Angela Newell, as the company accountant, to process all financial accounts; manage returns filing; and to ensure that Kiwi Accountant delivers accurate and professional services to all of its customers.
---
Our Clients
Small businesses
Sole Traders
Property Investors
Family Trusts
Working Travellers (non-resident tax payers)
New Zealanders departing NZ permanently or temporarily
New Zealand business owners based overseas
Kiwi Accountant is an accounting firm focused on individual and small business accounting. We apply an individual approach to every client and we get involved with them in their business to maximise every opportunity. We have put together a knowledgeable team of dedicated individuals whose goals are to best strengthen the position of our clients and to achieve their goals.
Kiwi Accountant offers a wide range of services to suit everyone. We like to work with you so that your time can be spent maximising your potential business and thus profits.
---
Angela Newell
Angela is a qualified Chartered Accountant. She gained a BCA from Victoria University plus a Graduate Diploma in Professional Accounting and a Graduate Diploma in Commerce specialising in Marketing.
Angela has many years of accounting experience, particularly with chartered accountancy firms in Wellington and Lower Hutt. She specialises in Audit, Taxation and Business Advisory services.
Her personal interests include walking, tennis and music, particularly playing the piano.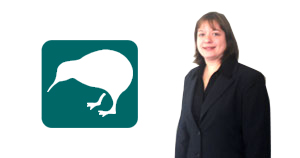 George Gibson
George has a BCA from Victoria University Majoring in Marketing and also Management. George's expertise lies in start-ups. He has been involved in growing and implementing business systems for importing companies in Australia and New Zealand, IT services companies in New Zealand and financial services companies in New Zealand.
Since 2006 George has gained a detailed knowledge and experience of small business operations particularly around management, marketing, online presence along with taxation and employment.
George's personal interests include cricket, rugby and cycling. George also enjoys watching sports and fishing.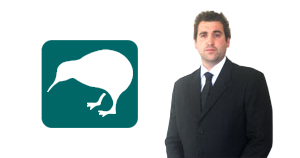 Dave Moore
Dave holds a BSc from Massey and has over 20 years business experience in IT, Marketing and General Management. He has previously worked overseas for a number of financial institutions including Clerical Medical Insurance in Bristol, England; Cseka Sporitelna Bank in Prague, Czech Republic; and Virgin Money in Norwich, England. Dave has also enjoyed success with a large US multi-national corporation in NZ where he managed IT application management and support services across Asia-Pacific.
More recently Dave has been running his own businesses across NZ with one now expanding into offshore markets. Over the years Dave has gained a detailed knowledge and experience of small business operations particularly around taxation and employment. Dave is also an experienced investor, particularly in property.
His personal interests include Aviation, Cricket, Rugby, Skiing and Squash.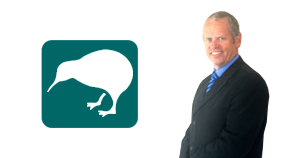 ---